The Aspire Financial Team
Dave Douglas
CFP, RHU
Certified Financial Planner
Group Benefits Associate
Specializing in Business Insurance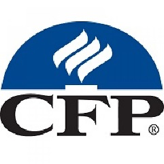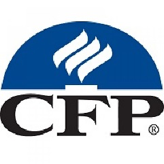 Dave Douglas is the owner and President of Aspire Financial Group Inc. He has provided financial planning services to hundreds of Canadian families, business owners and retirees for over twenty-five years. He is a Certified Financial Planner (CFP) and a Registered Health Underwriter (RHU) and is active in the daily operation of Aspire Financial Group Inc.
Dave is a long-standing member of the London Executives Association, a landmark networking group in London, Ontario. He is also Past President of the Garrison Community Council, a civilian group promoting awareness of Canada's military. A student pilot, Dave is a former Board Member and Vice-President of the Great Lakes International Airshow in St. Thomas, ON.
For personal service, please contact me directly.
Robert T. Anderson
Associate Advisor
Group Benefits Associate
Robert T. Anderson is a Financial Planner with a background in finance and marketing. He completed his Canadian Securities Course before starting his financial planning practice in 2014. Rob joined Aspire Financial Group Inc. in 2017 and is excited about this next chapter of his career.
A passionate Londoner, Rob is actively involved in many community interests. Currently, he is the Chair of the Young Professional Policy Roundtable & member of the Government Affairs committee at the London Chamber of Commerce. Rob is also co-founder of the London Institute for Public Policy, a collaborative think & do tank working to identify city problems and to design solutions.
For personal service, please contact me directly.